Years back, to have a career in entertainment, one had to have some skills and experience. However, things have changed since the coming of applications such as TikTok on the market. It is a Chinese video app which has proliferated itself in the Western countries and it has become one of the best social media platforms for entertainment and marketing purposes through the creation of small videos of one to five minutes. You just have to play on your imagination and create your own magic. The app also provides for various tools and effects to make your videos amazing.
 The app provides various themes such as comedy, Daily lifestyle, Drama, Beauty, food, Animals, Talent, Family, Dance, oddly satisfying, crafts, auto and so on. The variety is so vast that there is no way someone does not find a category that pleases him. The reason TikTok is so popular nowadays is because videos get viral easily for the strangest reasons such as peeling a banana, drinking water, falling down or doing lip-syncing. There is no limit to inventiveness.
Below we will see what are the categories of videos that are most viewed tik tok.
Entertainment videos
On the top of the list is obviously 'entertainment'. Indeed, the most viewed tik tok video revolve around dancing, humour content and other entertaining categories. As a general category, the latter has received billions of Hashtags and views. No wonder it is the most consumed content comprising people of different age groups.
Some examples of entertainment videos are the following:

The video of Zach King making an illusion of Harry Potter on his broomstick has made a record of 2.2 billion views being the record of the most viewed video on the application. He uses illusion and extraordinary editing skills, timings and illusion to make you question what you see.

Khabane Lame, uses simple logic and common sense to make his videos go viral by mocking life hacks videos. For example, his drinking water video or peeling a banana which has received millions of likes.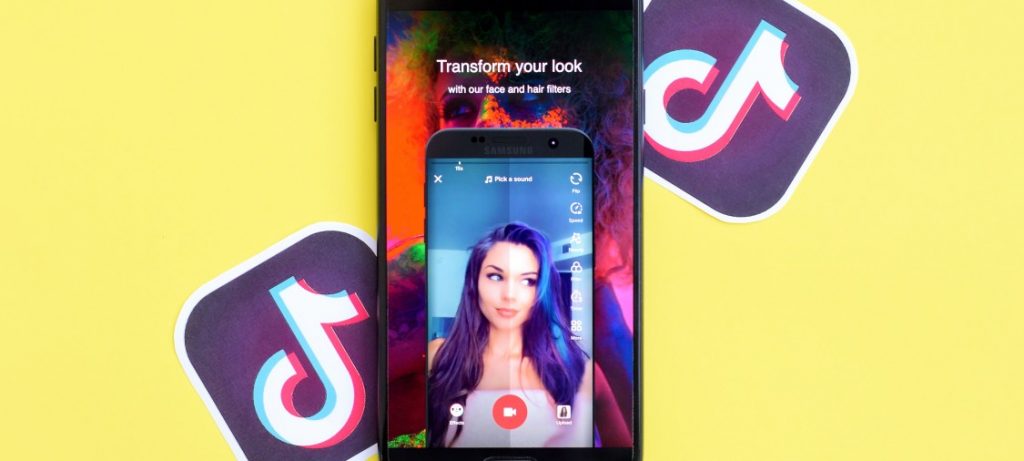 Dance Videos
TikTok started as a singing and dancing platform, and dance is still one of the most popular categories. You just have to follow a trend or create your own steps. This category also has an increasing number of views and likes since the majority of the TikTokers consume this type of content.
Animals videos
Lately animal videos have received much popularity. The audience is being amused by their innocence or emotions. Find below some examples of actual trends:
A Cat trying to reach something in a box. This adorable video has reached 35.1 million likes.

Another cute video which has reached 31.9 million likes is a short-legged kitty running funnily across the hall.

This one shows that even the most feared animals have emotions toward human beings. It is a reunion between a lion and a man who are indeed 'best friends'. This one has struck 30.2 million.
Art videos
Art has always gained popularity for ages. Many TikTockers are showing their talent through videos. For example, Franek Bielak's mouth drawing has reached 47.4 million.
Life Hacks Videos
Life Hacks is about giving tips and tricks on how to facilitate your life. It is about improving ways of doing things. Examples would be how to clean rusted utensils without natural ingredients or how to turn an old boyfriend's shirts into a dress. This category has received more than 36 billion views.
Babies videos
Another type of video that has gone viral is Daeox's videos on babies. The first one has reached 375.2 million views and 33.4 likes, the second with 74 million views with 33.9 million likes.